irresistibly-delicious Conscious Energy gummy snacks…with benefits!
Gluten-Free ⚡ Vegan ⚡ Reduced Sugar ⚡ Dairy-Free ⚡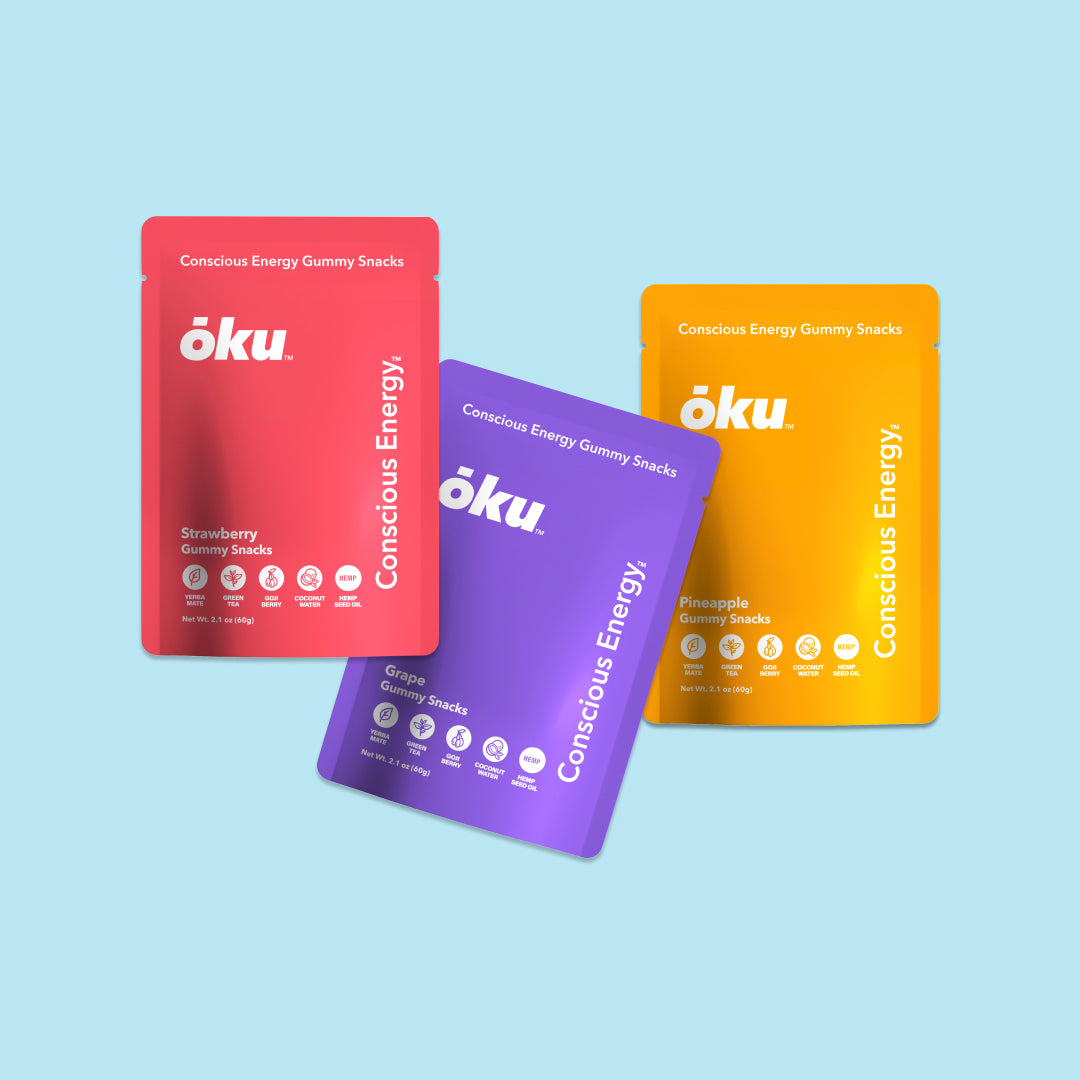 Energize Without Compromise.
Reject:
✖ Reliance on coffee and candy to combat low energy and sweet cravings.
✖ Suffering from caffeine jitters and sugary crashes.
✖ Mindlessly consuming unhealthy ingredients.
Embrace:
⚡ ōku gummy snacks as a solution for reduced sugar and functionally-enhanced energy.
⚡ Our thoughtfully-crafted proprietary blend that ensures sustained energy without the drawbacks of coffee jitters or sugar crashes.
⚡ Pursuing what truly matters to you fueled by the invigorating Conscious Energy™ found in each ōku gummy.
Conscious Energy in Every Bite
Experience a long-lasting burst of feel-good, on-the-go energy with our irresistible gummy snacks.
It's What's Inside Us That Counts
Indulge in Delightful Flavors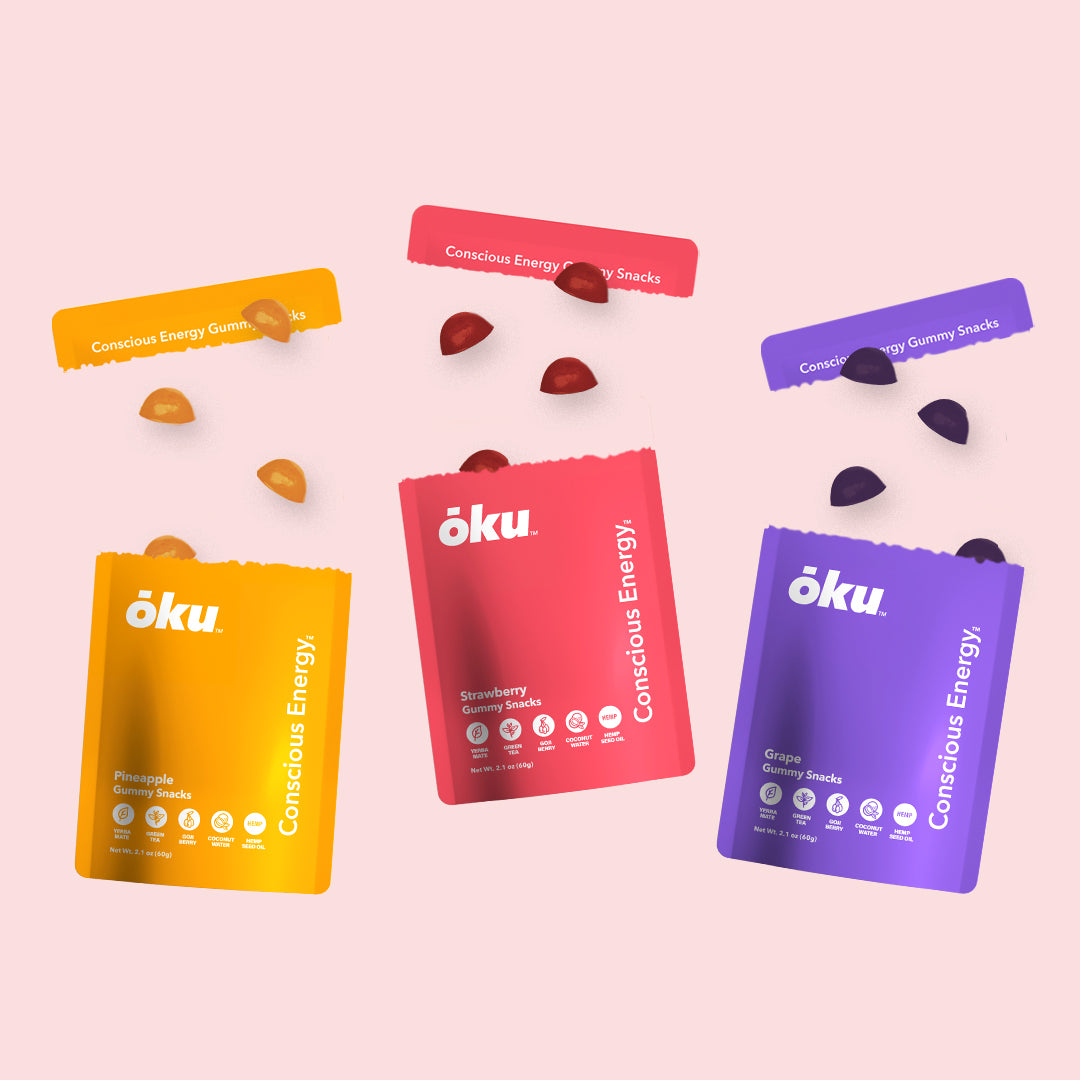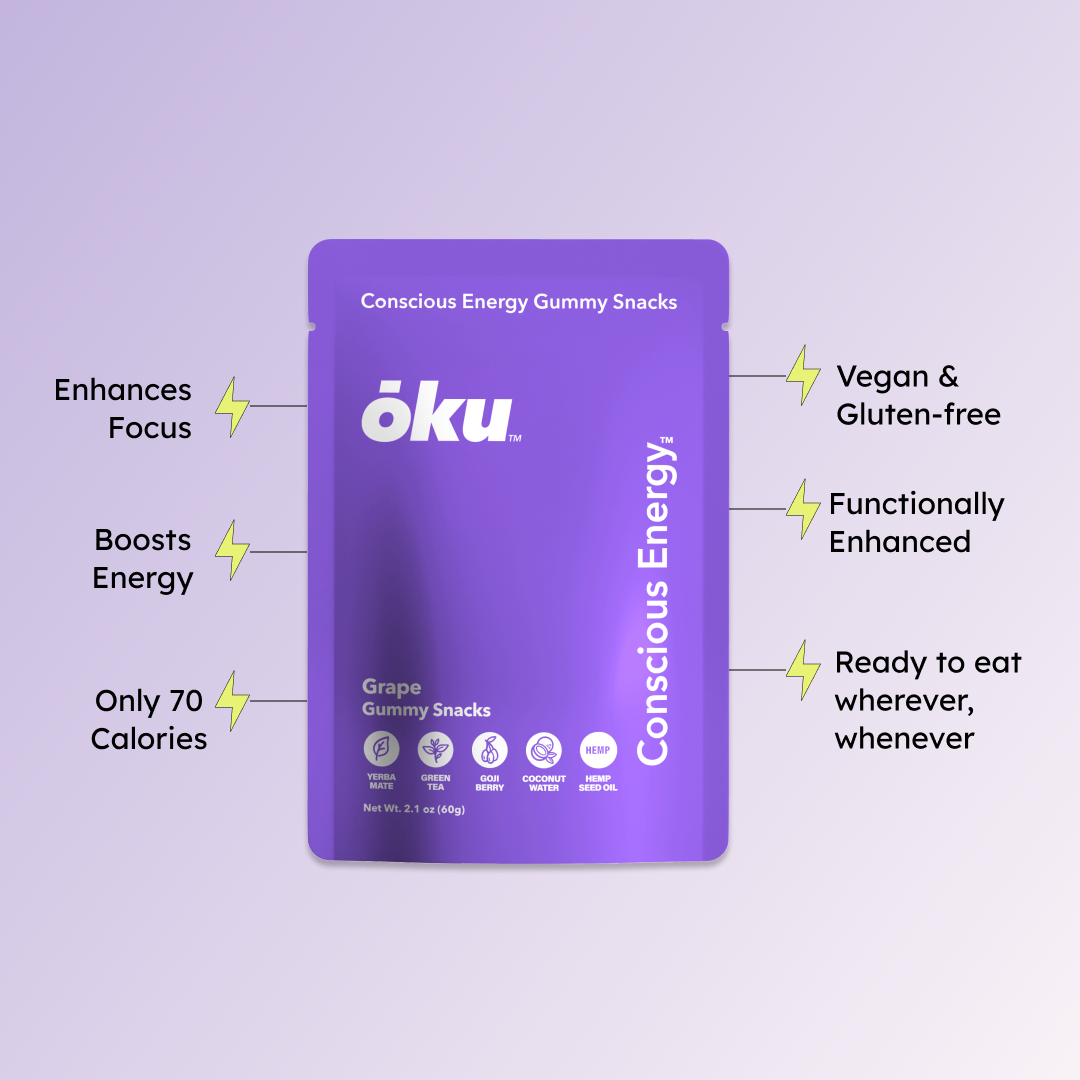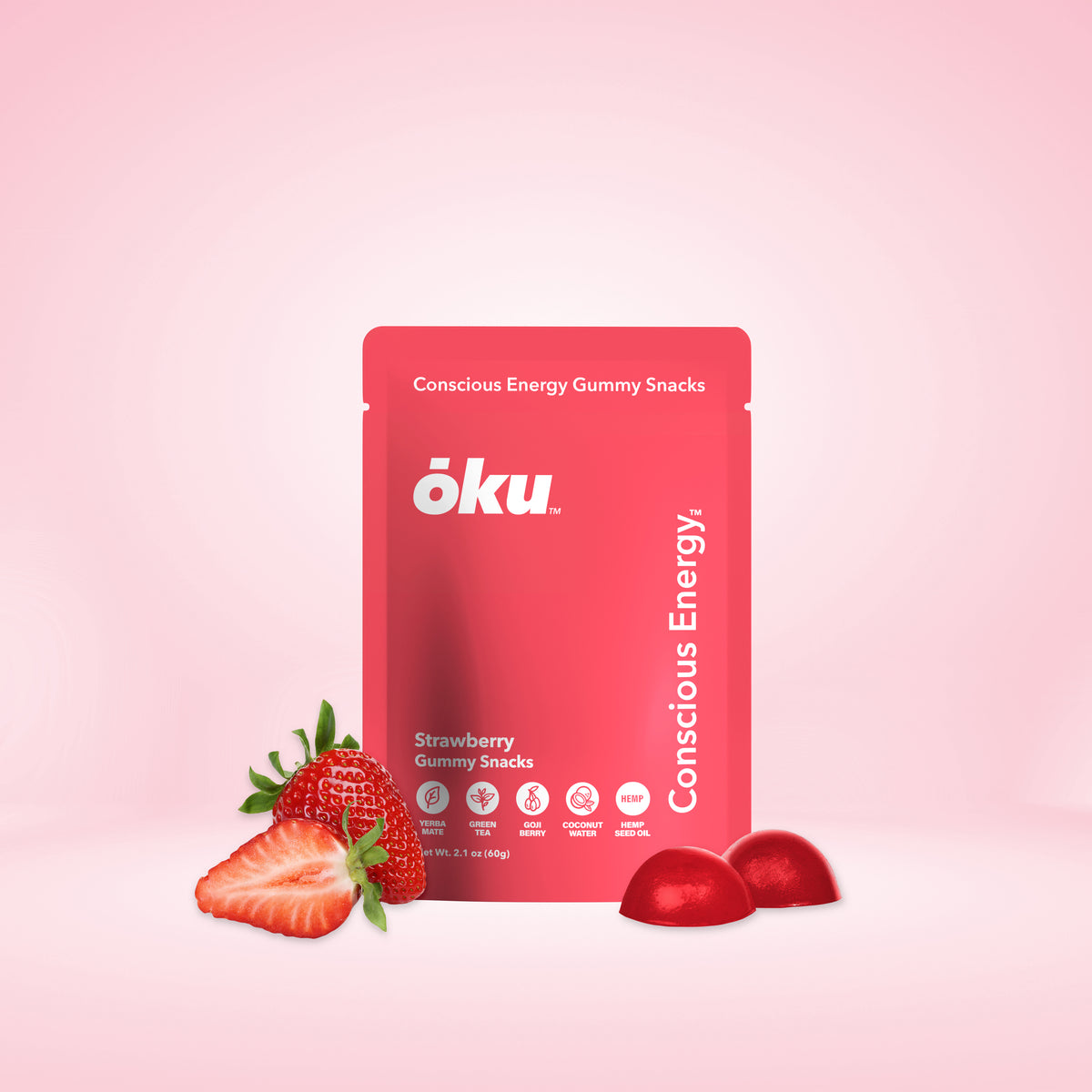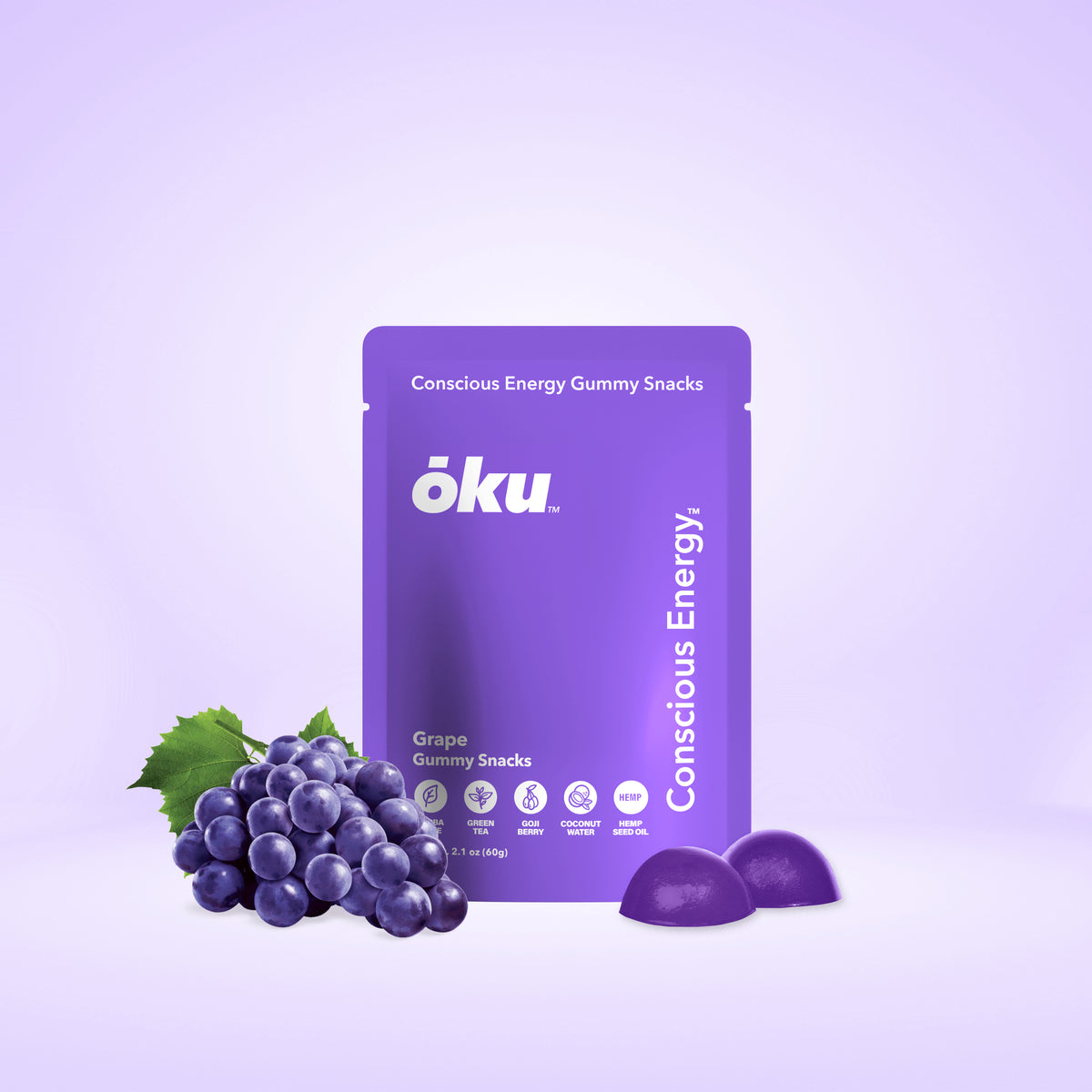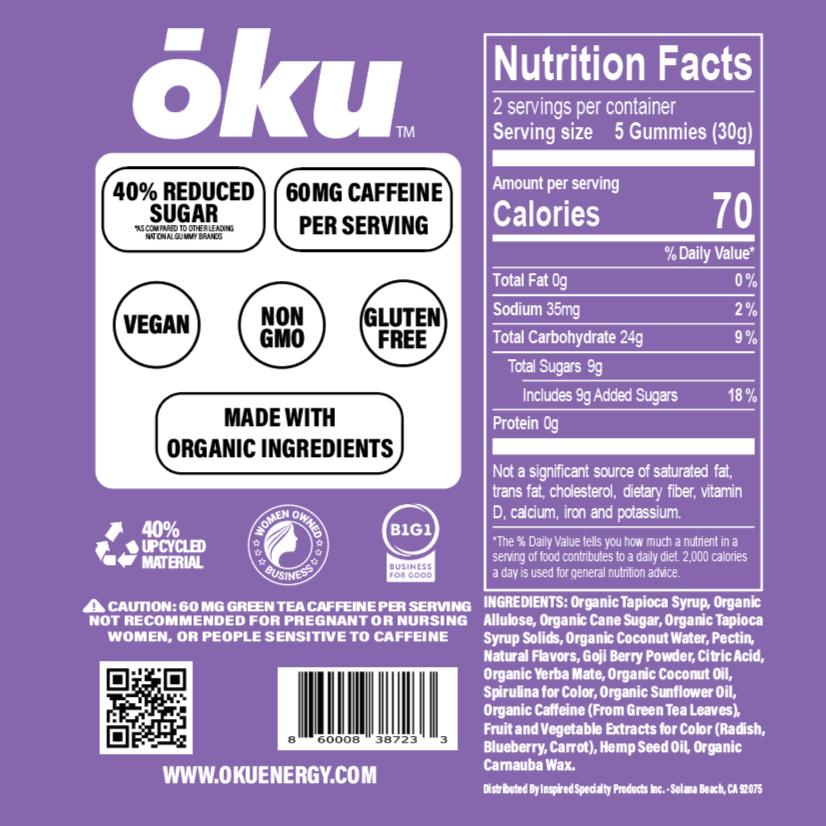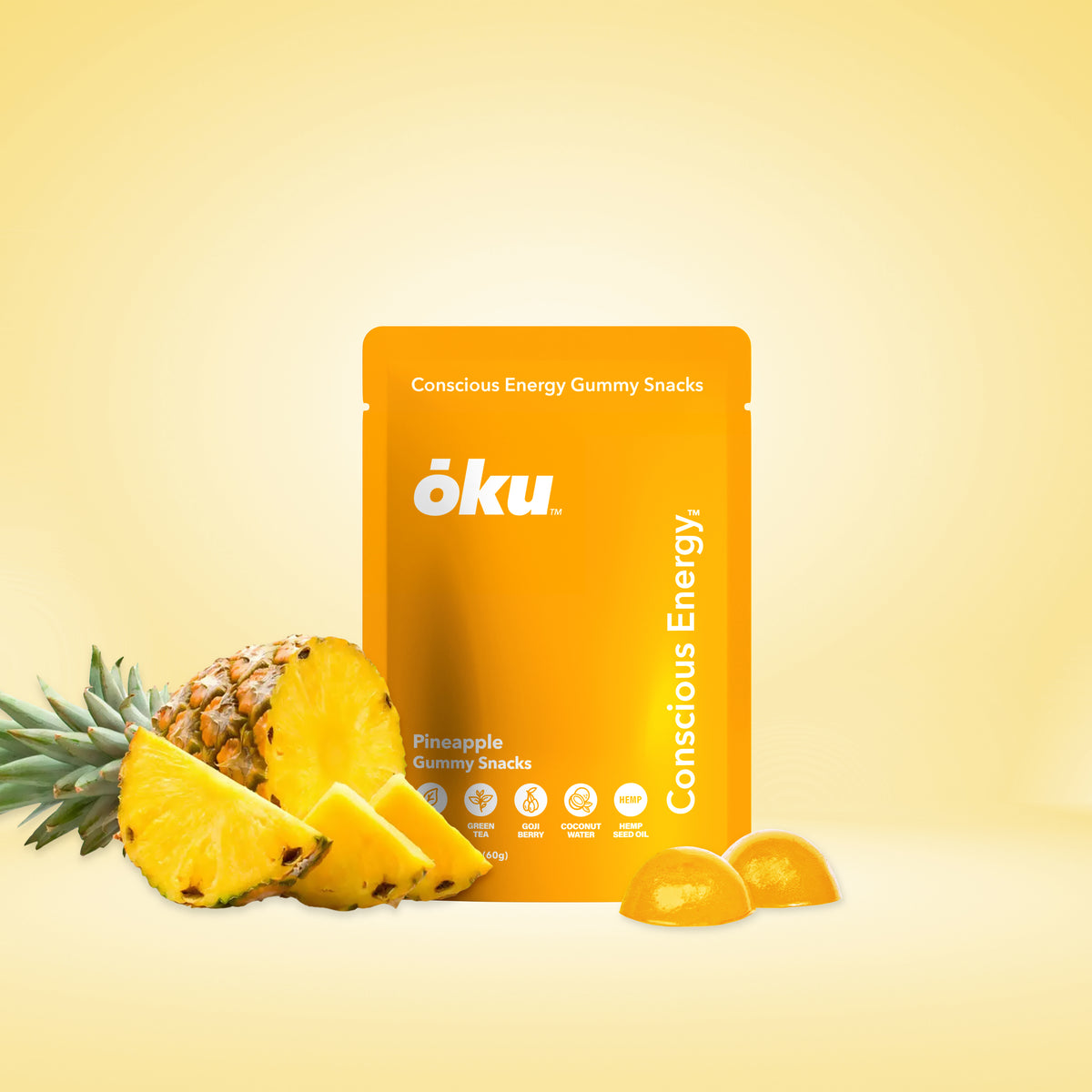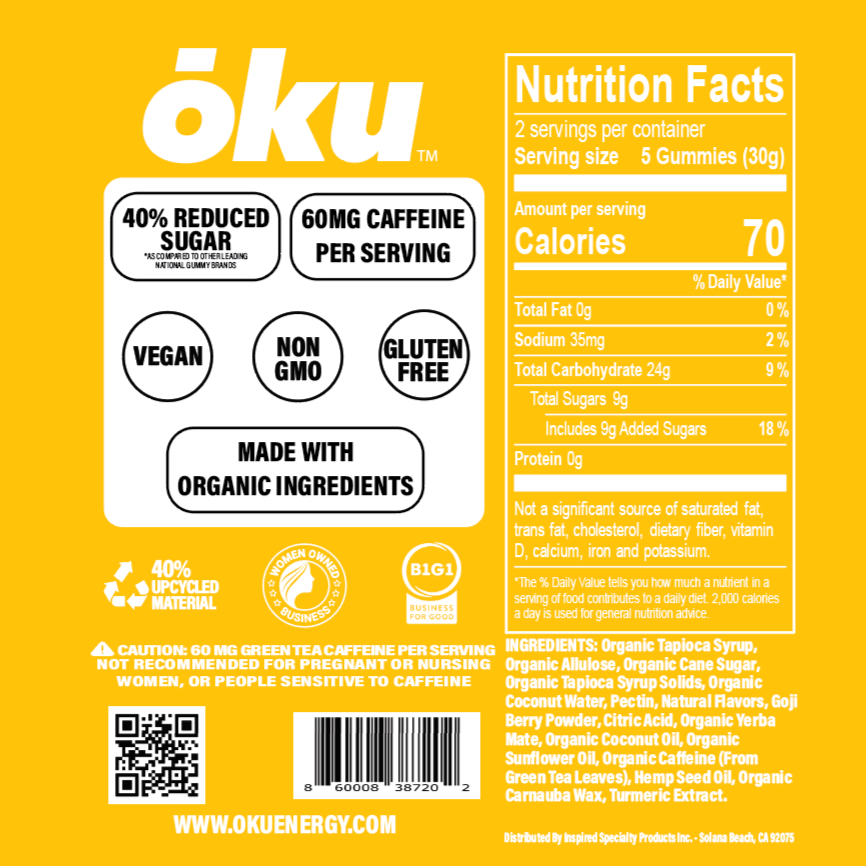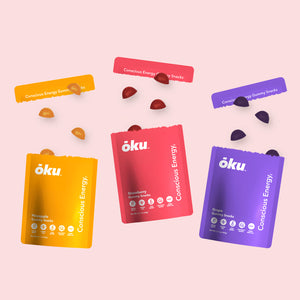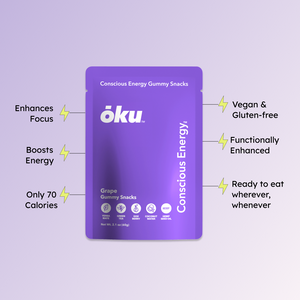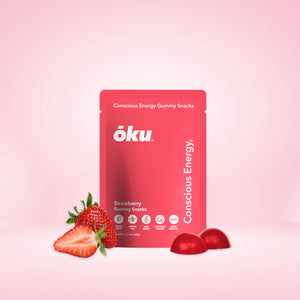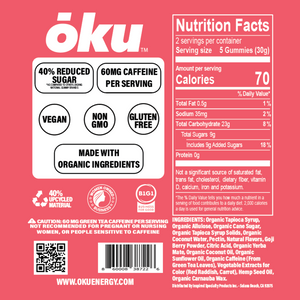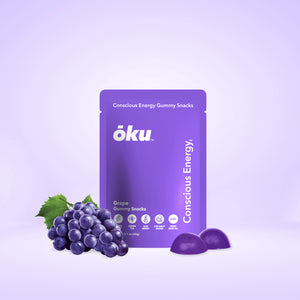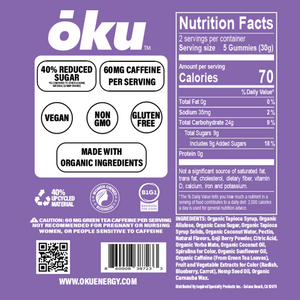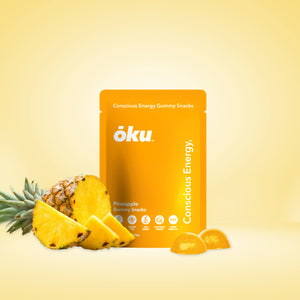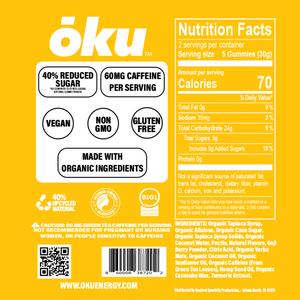 $14.00 $17.50
SAVE 20% 
3 Bags: Pineapple, Grape, Strawberry | 10 Gummies per Bag  
Deliciously-convenient! 
Our resealable pouches are made with 40% upcycled material, and are designed for your hectic on-the-go lifestyle.
Slip a pack in your backpack, keep them in your desk, take them on a hike, stash them in your car (or pretty much anywhere!). Any time of day, have your best day every day no matter the chaos that surrounds you.  Find your serenity… and energize to pursue the things that matter to you!
Consciously-Curated Blend to Energize Your Day
Proprietary medley of clean, body-loving ingredients helps busy people tackle a never-ending to-do list...and feel great doing it.
"Conscious Living" is Our Mission
Your energy is your currency, invest it wisely. 
"Living consciously, or 'Conscious Living' is about taking control of the direction and consequences of your life; about living intentionally, thoughtfully, and navigating life's experiences with a self-awareness that guides your choices. It's living with internal and external integrity, empowering a mindfulness that fuels you to live a more deliberate and meaningful life!"